Captain Chadwick Crawford has dedicated his entire professional career to the sport fishing industry. Fresh out of high school he began guiding fisherman in the streams around his home, the Shenandoah Valley. The passion led him west to Montana for a couple seasons and ultimately the voyage continued north.
Spending the next 10 seasons in the Bristol Bay region of south west Alaska, he honed his teaching skills on some of the finest salmon, char and trout rivers on the planet. The dream of guiding year-round became a reality in 2006. The waters of Alaska and Patagonia made up for over 300 days on the water.
Saltwater fishing pursuits were always how this veteran trout guide spent his time during the "shoulders" of other seasons. The coast of North Carolina always called to him, whether it was riding on a 50' piece of fiberglass under the Bonner Bridge to the Gulf Stream, casting a heaver off the point in Buxton, casting flies to acres of false albacore around Cape Lookout or stalking red drum behind Figure 8 Island.
His favorite destination eventually became home, and Hampstead, NC marks the center of the fishing grounds. Nearly two decades of professional guiding experience have been welcomed by the vast fishery of Topsail Island, Figure 8 Island and Wrightsville Beach.
South End Anglers promotes the industry as a whole and we operate in a safe, sustainable and environmentally friendly manner. We protect the investment of our clients and our fishing program is designed to allow our anglers the greatest chance to succeed. All trips are fully customizable to suit the needs of our clients.
We are USCG licensed, fully insured and provide top of the line boats and equipment. We pride ourselves on being flexible and because of the wide variety of fishing options we can guarantee that your trip will be enjoyable.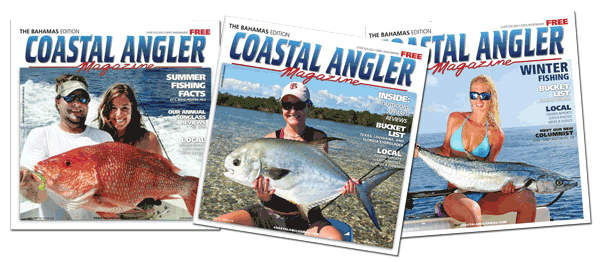 Off the water, Chadwick enjoys writing about saltwater fishing. His passion is shared locally in the pages of The Fisherman's Post and Coastal Angler Magazine. Over the years, he has been published and featured in many national publications and television programs.
Fishing was something his father, Eddie, introduced him to once he was strong enough to turn a reel handle. Growing up, Saturday mornings were not spent watching cartoons. They were spent on the water with dad or watching hour after hour of fishing programs.
Our skipper is an all-around sportsman. He enjoys fishing, hunting, kayaking, camping and hiking. The ability to provide food from his hunting and fishing adventures is an important aspect of his lifestyle. He believes there is an important connection there that most of the world has forgotten.
---
Give us a call today and book the time on the water you deserve. Let captain Chadwick show you his paradise and share his local knowledge. Our fishing charters are completely turnkey, so just bring a positive attitude and enjoy your time on the water.