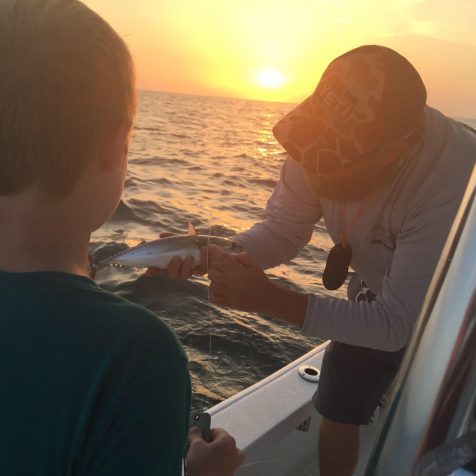 We booked a half day trip with South End Anglers during our annual family vacation at Topsail for the week of July fourth. My son, eleven, my daughter, fourteen, my wife and myself were absolutely delighted in our trip with Captain Chadwick. We were greeted with a beautiful sunrise and immediately were hooked up near shore with Spanish mackerel and false albacore. The action was good and steady and we were even lucky enough to see dolphin and a tiger shark. Captain Chadwick moved in the marsh to catch bait. We then caught red drum and next drifted targeting flounder. We were successful in every type of fishing scenario that Captain Chadwick provided for us. Captain Chadwick Crawford had great equipment, a vast knowledge of the local area and was well versed on where and when to fish in this area. Captain Chadwick was very professional and well prepared. The thing that impressed me most about Captain Chadwick was how patient and engaged he was with my family. Even though we were successful with the fishing, Captain Chadwick went out of his way to keep my wife and children involved and informed in all aspects of the trip. This was more than just a fishing trip as Captain Chadwick pointed out local landmarks, nature and beautiful views. I would highly recommend taking a trip with South End Anglers, especially as a family trip. I know that when we come back next year, a trip with South End Anglers will be a part of plans. The fishing was fantastic but the enjoyment we shared as a family was phenomenal. Thank you Captain Chadwick.
Alec Kearns | Wake Forest, NC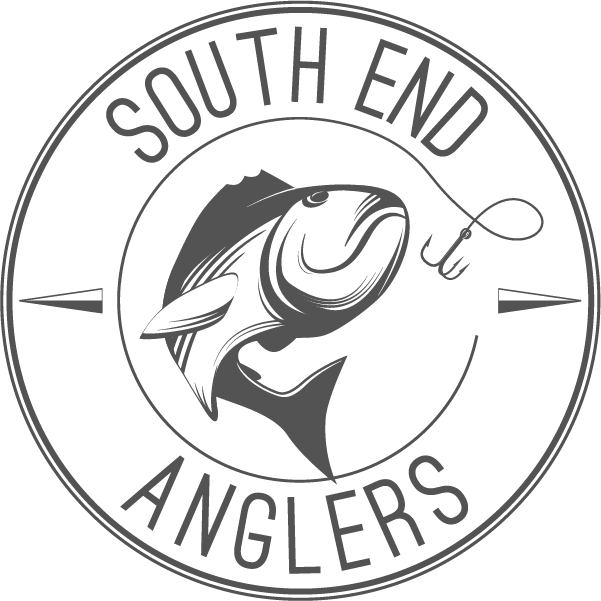 I have fished with Capt. Chadwick Crawford on numerous family, friend, and work-related morale charters for years out of Topsail Island, North Carolina. Capt C. is extremely professional, knowledgeable, and works hard to locate the fish based on the local conditions. His boat is fully equipped according to US Coast Guard requirements, professionally maintained, and the charters are outfitted with high-end rods, reels, and tackle. Capt C. always ensures his charters have an enjoyable and memorable experience. Capt C. is the 'go to' guide for fishing the Topsail waters and I enthusiastically recommend him for an incredible inshore or near-shore experience.
Beau Bethea | Hampstead, NC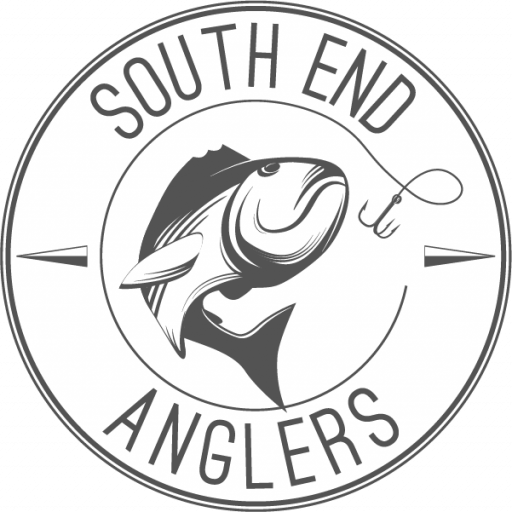 Been coming to Topsail Beach now for years. And the highlight of our annual trip for me is always the experience with South End Anglers. Whether getting in a mess of fish with my bud or chasing the sunset with my family, Captain Chadwick is your best option.
Lewis Duncan | Washington, DC